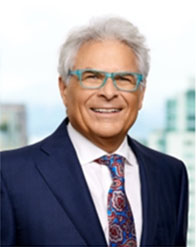 Joseph J. Ovsenek, P.ENG., LLB
Executive Chairman & Director
Prior to joining Austin Gold Corp., Mr. Ovsenek was President and CEO of Pretium Resources Inc. where he led the advance of the high-grade gold Brucejack Mine which has been operating profitably since commercial start-up in 2017. Mr. Ovsenek began his nine-year tenure at Pretium in 2011 as Chief Development Officer and led the financing of the company from exploration stage to operations and was subsequently appointed President in 2015 and President and CEO in 2017. Prior to Pretium he served for 15 years in senior management roles for Silver Standard Resources Inc. (now SSR Mining Inc.), where he was responsible for financings, the acquisition and sale of several assets, and was instrumental in developing corporate strategy. Mr. Ovsenek holds a Bachelor of Applied Science degree from the University of British Columbia and a Bachelor of Laws degree from the University of Toronto. Mr. Ovsenek is a registered member of the Association of Professional Engineers and Geoscientists of British Columbia.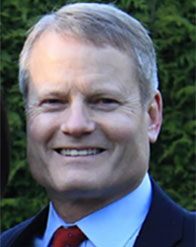 Dennis L. Higgs, B.COM
President & Director
During his career of over thirty years, Mr. Higgs has been involved in the founding, financing, initial public listing, and building of several companies, four of which have been the subject of successful takeover bids. He was the founding Director and Executive Chairman of Uranerz Energy Corporation for ten years, listing that company's shares on the NYSE with options called to trade on the Chicago Board Options Exchange. During his tenure at Uranerz he was instrumental in the acquisition, financing, development, and production start-up of Uranerz's Nichols Ranch in-situ recovery uranium production facility, located in the Powder River Basin of Wyoming. Uranerz was acquired by Energy Fuels Inc. in 2015 in a $320 million business combination. Mr. Higgs currently serves on the board of TSX and NYSE-listed Energy Fuels, which is now the leading U.S. producer of uranium and vanadium. Mr. Higgs holds a Bachelor of Commerce degree from the University of British Columbia.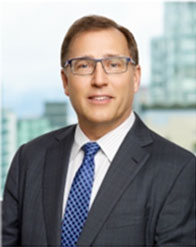 Kenneth C. McNaughton, M.A. SC., P.ENG.
VP, Exploration & Director
Mr. McNaughton is a professional geological engineer with over 30 years of global experience developing and leading mineral exploration programs. Mr. McNaughton was previously the Chief Exploration Officer at Pretium Resources Inc. Prior to joining Pretium in 2011, he was Vice President, Exploration for Silver Standard Resources Inc. (now SSR Mining Inc.) where he had been responsible for all exploration programs since 1991. Prior to joining Silver Standard, he was employed by Corona Corporation and its affiliate Mascot Gold Mines Ltd. as a project geologist and engineer for projects in British Columbia. Mr. McNaughton holds a Bachelor of Applied Science degree and a Master of Applied Science degree in geological engineering from the University of Windsor.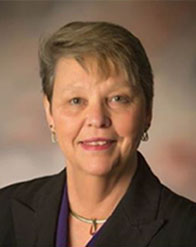 Barbara A. Filas, P.E., Q.P.
Director
Ms. Filas is internationally recognized in the mining sector in the disciplines of management, environmental and social responsibility, and sustainability. She has hands-on experience at operating gold and coal mining and processing facilities; executive experience in consulting, public companies, and non-profits; and project experience on six continents. She currently serves as a part-time Professor of Practice at the Colorado School of Mines, co-managing the development and implementation of its new Professional Masters in Mining Engineering and Management program. She was the first female President of the Society for Mining, Metallurgy and Exploration Inc. in 2005, the world's largest mining technical society, and currently volunteers as the Nominations Chair and Chair of the Board of Governors for the National Mining Hall of Fame and Museum. Ms. Filas is a graduate of the University of Arizona and is a licensed professional Mining Engineer and Qualified Person. She currently serves on the Board of Energy Fuels Inc. (NYSE American: UUUU; TSX: EFR).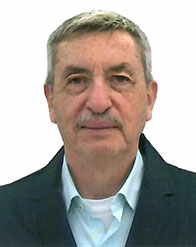 Guillermo Lozano-Chávez, M.Sc., MBA
Director
Mr. Lozano is a Professional Geologist with over 40 years of experience in mineral exploration in Latin America and he manages his own geological consulting firm. Previously, he was Vice President of Exploration for First Majestic Silver Corp., where he was responsible for all exploration programs in and around five operating mines. Before joining First Majestic Silver, he was Director of Exploration for Silver Standard Resources Inc., where he managed their Mexico exploration and overviewed their Peruvian and Argentinian exploration activities from 2002 through 2012. Prior to coming to Silver Standard and since 1990, he worked as a consultant for several international major and junior companies in Central and South America, while consulting and managing his own personal consulting firm in Mexico. Before that, he worked for the Penoles Group since 1979 as an exploration geologist and mine manager.
Mr. Lozano holds a Bachelor of Science in Geological Engineering from the National Polytechnical Institute of Mexico City, a Master of Science degree in Geology from the University of Missouri at Columbia, and a Master of Business Administration in Finance, from the University of Texas at El Paso.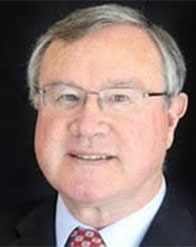 Benjamin D. Leboe, B.Com., CMC, CA/CPA (Ret.)
Director
Benjamin Leboe is a Director of Ynvisible Interactive Inc. (YNV) and Nevada Exploration Inc. (NGE), both listed on the TSX Venture Exchange. Previously he served as Chief Financial Officer of Uranerz Energy Corporation, listed on NYSE American and the TSX before that company merged with Energy Fuels Inc. During his nine years at Uranerz Mr. Leboe also held such positions as Ethics Officer, Corporate Secretary, Principal Accounting Officer and Senior Vice President of Finance. Prior to joining Uranerz Mr. Leboe was a Senior Consultant, Management Consulting, of the Business Development Bank of Canada. He has served as a director, Chief Financial Officer, Principal Accounting Officer and Treasurer of numerous public companies in Canada and the United States. Since 1990, Mr. Leboe has been Principal, Independent Management Consultants of British Columbia. Prior to that time, he was a Partner of KPMG Consulting and its predecessor firms. He holds a business degree from the University of British Columbia, is a Certified Management Consultant and retired Business Valuator/Chartered Accountant (CPA, CA).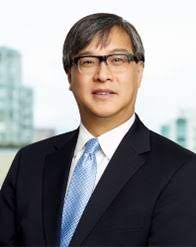 Tom S.Q. Yip, CPA, CA
Director
Mr. Yip has over 30 years of financial management experience in the mining industry for exploration and development companies and producers. He was most recently Chief Financial Officer for Pretium Resources Inc, after being a member of its Board of Directors (2011-2020) and previously CFO for Silver Standard Resources Inc. (now SSR Mining Inc.), serving as a key member of the leadership team when each company transitioned from exploration and development to production. He began his mining career at Echo Bay Mines Ltd. where he served as its CFO before the company merged with Kinross Gold Corporation in 2003. Mr. Yip is a Chartered Professional Accountant (CPA, CA) and holds a Bachelor of Commerce degree in Business Administration from the University of Alberta.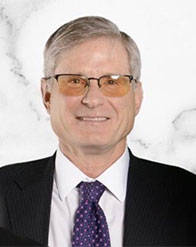 Darcy A. Higgs, B.COM
Corporate Secretary
Darcy Higgs has over 35 years of experience in capital markets. He was registered in Canada and the United States and acted as a consultant to one of the largest private equity firms in China, including guiding its $75 million investment in Pretium Resources Inc. Mr. Higgs has a Bachelor of Commerce (Finance) from the University of British Columbia.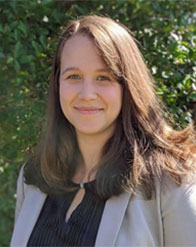 Katrina R. Anderson
Chief Financial Officer
Ms. Anderson previously worked for four years at SBD Management Ltd., where she conducted a significant amount of work for clients of DeVisser Gray Chartered Professional Accountants, primarily with junior mining companies. She was Chief Financial Officer of Camino Minerals Corp. from March 2016 to October 2018. While at DeVisser Gray, she acted as financial and regulatory administrator for various companies, managing the daily financial transactions as well as completing regulatory filings including quarterly and annual financial reports. Ms. Anderson holds a diploma in accounting from the British Columbia Institute of Technology.